This year's trip to France began with a train ride from Providence, RI to Boston, MA and then a cab to Logan Airport. We flew from Boston to Munich and then to Marseilles.
We arrived in Marseilles in the early afternoon, picked up our rental car and drove to our first hotel in La Ciotat on the coast about thirty minutes to the southeast of Marseilles.
We walked around the town of La Ciotat, but didn't take any pictures with the 35mm camera (don't know why; too tired probably). Anyway, La Ciotat is typical of small coastal towns on the Riviera; packed with tourists, ridiculously overpriced and staffed by people who know they'll never see you again…but I digress.
La Ciotat is beautiful in an almost subliminal way. If you blindfolded me, dropped me in the middle of the waterfront and asked me where I was, I couldn't be sure. Not because I'd never been there, but because all the coastal villages I've been to look very similar to me. (I know they don't look similar to the people who live there or anyone claiming to have a more worldly sense than I do, but I'm just a stupid American in the South of France…with a Visa card.)
We spent the night in La Ciotat at the (no shit) Best Western hotel right on the waterfront. The view from the room was lovely (see below), but we had no luck with restaurants (cold, bland food).

On Tuesday, we drove about 2 hours west from La Ciotat to La Grande Motte (near Montpellier) for my conference (the real reason for the trip).
Here's a view of the harbor from our balcony.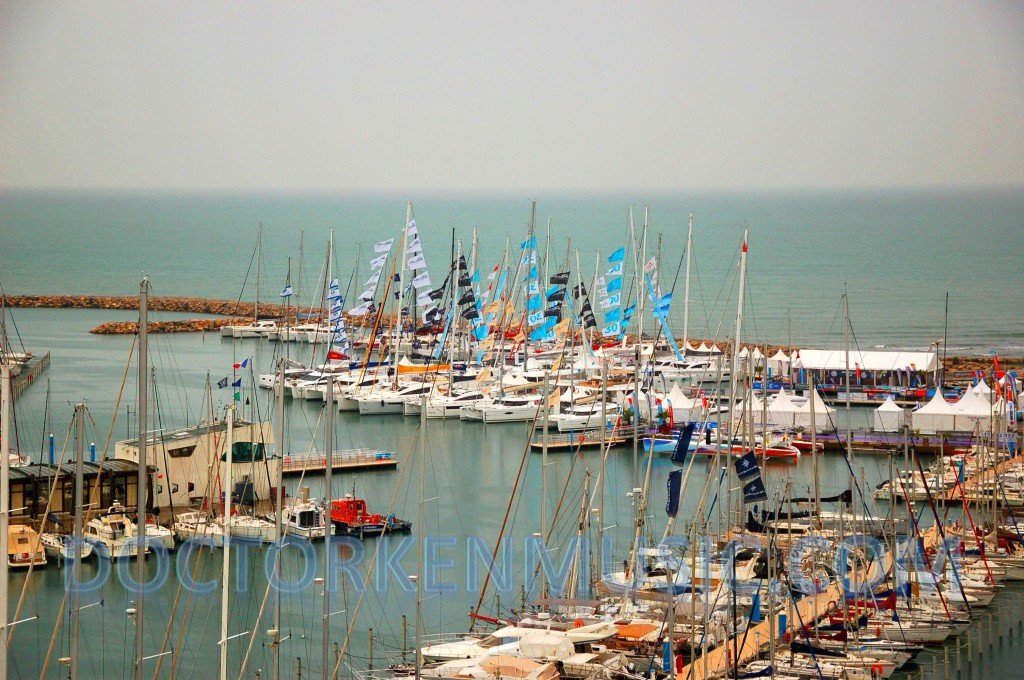 While I chaired a session on transdermal delivery Wednesday, Donna visited the town of St. Guilhem le Désert.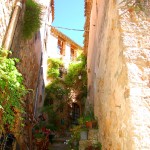 On the way back to La Grande Motte, Donna stopped in the salt marsh (Camargue) to take this photo of flamingos feeding.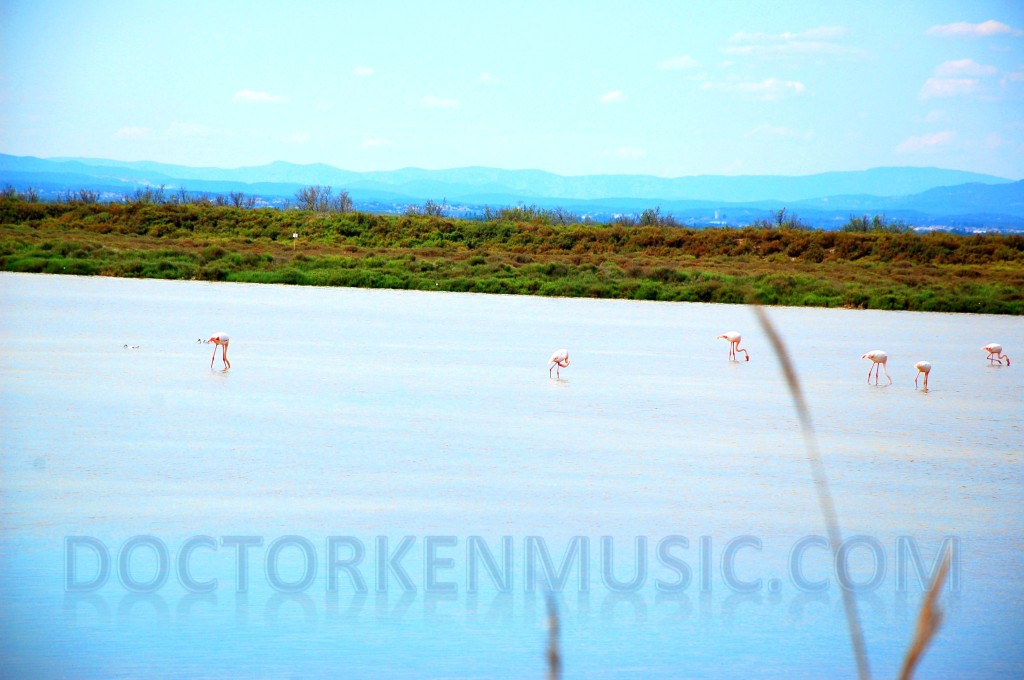 While I was at the meeting on Thursday, Donna visited the markets in L'Ile sur la Sorgue, but was captivated by these poppies growing wild in the parking lot before she even got there.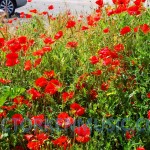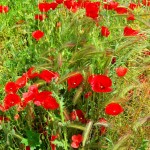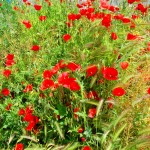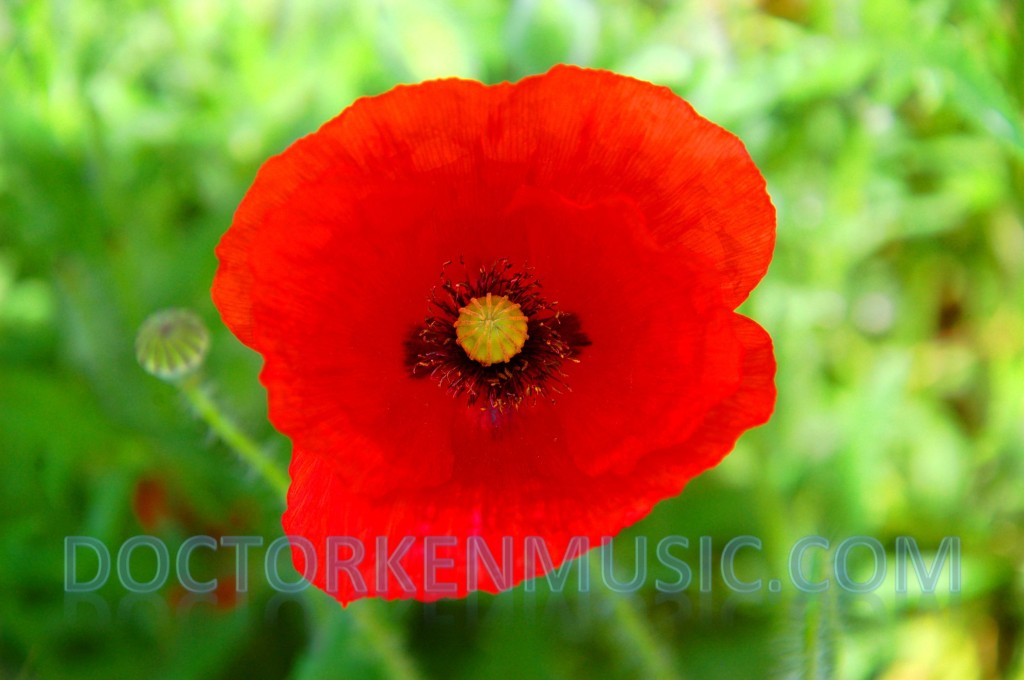 Thursday evening I played at the evening Gala Event during the cocktail hour at a beautiful venue called Domaine des Moures just west of La Grande Motte.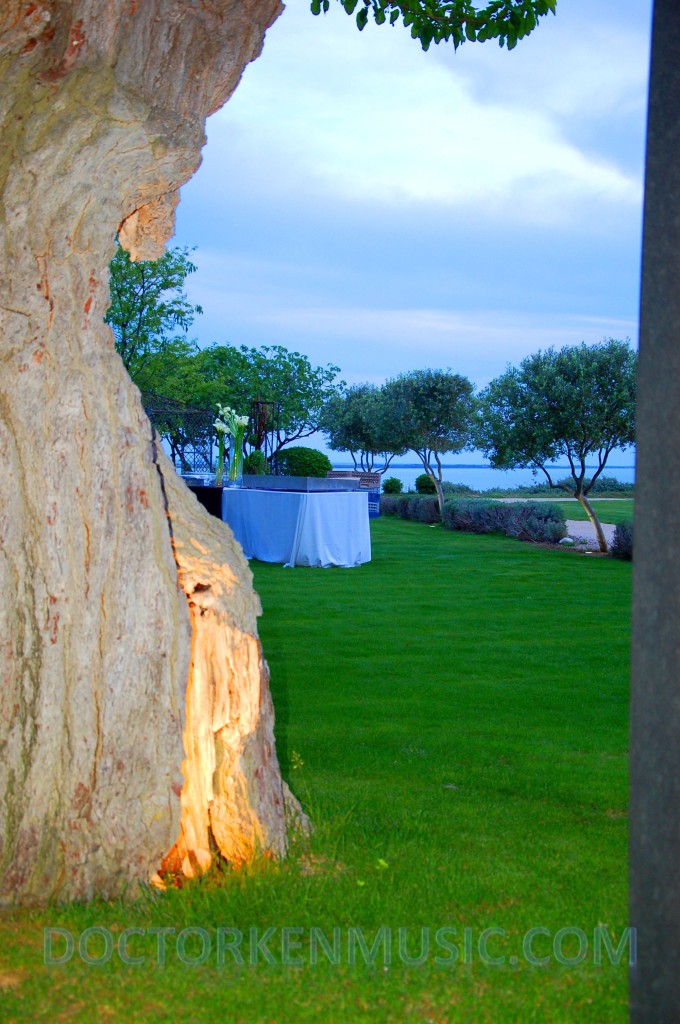 As many of you know, this has been a year of transition for me and this particular performance was a nexus in the sense that I was playing for people I've been acquainted with for over twenty years, but only a few of them knew I was a musician.
My thanks to Alphavisa (Michel and Delphine) as well as Keith Brain and Ken Walters for pulling this together for me by renting the two guitars and coordinating with the DJ to set up the PA system before my arrival. All I had to bring across the pond was a little kit with strings, picks, etc.
After the conference ended on Friday, we did some laundry and then headed back east to Saint Paul de Vence near Nice (another three-hour drive to the east). In addition to being a beautiful hilltop Medieval village with steep, narrow winding cobblestone streets, St. Paul de Vence is the final resting place of Marc Chagall.
I'll try to get the next installment posted in a few days. The photos from St. Paul de Vence, Vence, Antibes, Ste. Maxime and San Tropez are worth the wait.
Thanks,
Ken