We were at the end of our trip. The shortest one since we started attending the biennial conference in La Grande Motte, but we had one more item on our to do list.
Two years ago, Donna and I wandered into the town of Uzès to the north of Nimes and while wandering around the main square as tourists generally do we found (tucked in among the fabric, food and sourvenir shops) a store that specialized in everything truffle.
I'm not talking about chocolate truffles, I'm talking about the fungus that grows underground and produces a subterranean fruiting body that tastes so awesome that  you overlook the fact that it is the fruiting body of a subterranean fungus. These things aren't cultivated, they are dug up and collected from the soil and leaf litter at the base of trees in the forest.
And they are expensive. Very expensive. Fortunately, a little goes a long way. If you've never had truffles, there's no way to describe what you're missing, but don't deny yourself the opportunity when it presents itself. If you have tried them and don't understand what all the fuss is about, you've either gotten a bad one or your biochemistry just isn't calibrated to swoon over their flavor.
Donna and I were due to fly out of Marseilles the following day and Uzès was a solid three-hour ride down the expressway and an hour-and-a-half PAST Marseilles. Still, we wanted to replenish our truffle stash before leaving France.
We got up that morning and had breakfast at the Hotel Caravelle in Saint-Aygulf, took a selfie with our hosts Martine and Jean-Louis and set off for Uzès.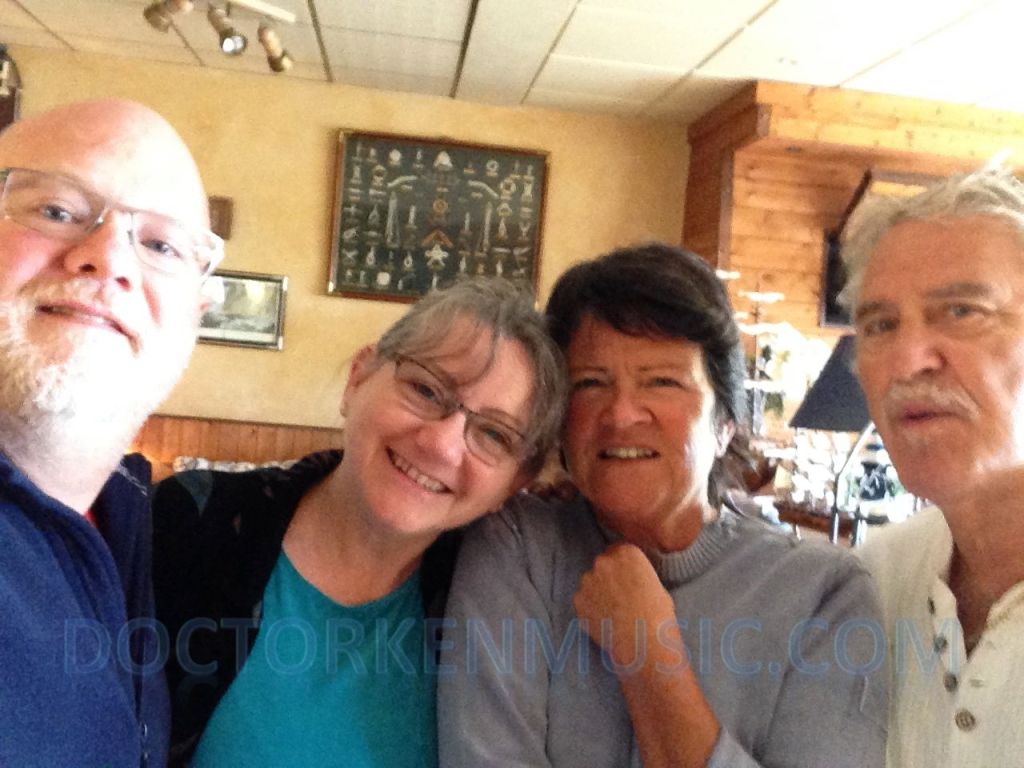 The blast across southern France on the E80 is like any other toll road in the west. In fact, it feels more familiar than it actually should except for the fact that the toll booths don't accept the old US-style credit cards with a magnetic stripe (and French drivers are just as impatient as US drivers when some clueless foreigner goes through the wrong toll booth). Anyway…we made our way up to Uzès and parked the car.
It was Saturday afternoon and the markets were winding down, but there was some sort of medieval festival in progress with people in period costumes as either peasants (many made up to look like they had bubonic plague) and others wearing (and selling) bold finery or toys. I have no idea what it was really all about, but it was interesting.
True to our nature, we wandered around looking for a place to eat until there was only one place still open. The server told us what they were serving and asked if that was alright (although it was clear we had no choice). We nodded, ordered beer and wine and took in the view and the various activities going on around us.
As we sat in the café, bands started marching past. First, a bagpipe band featuring a guy in Buck Rogers sunglasses.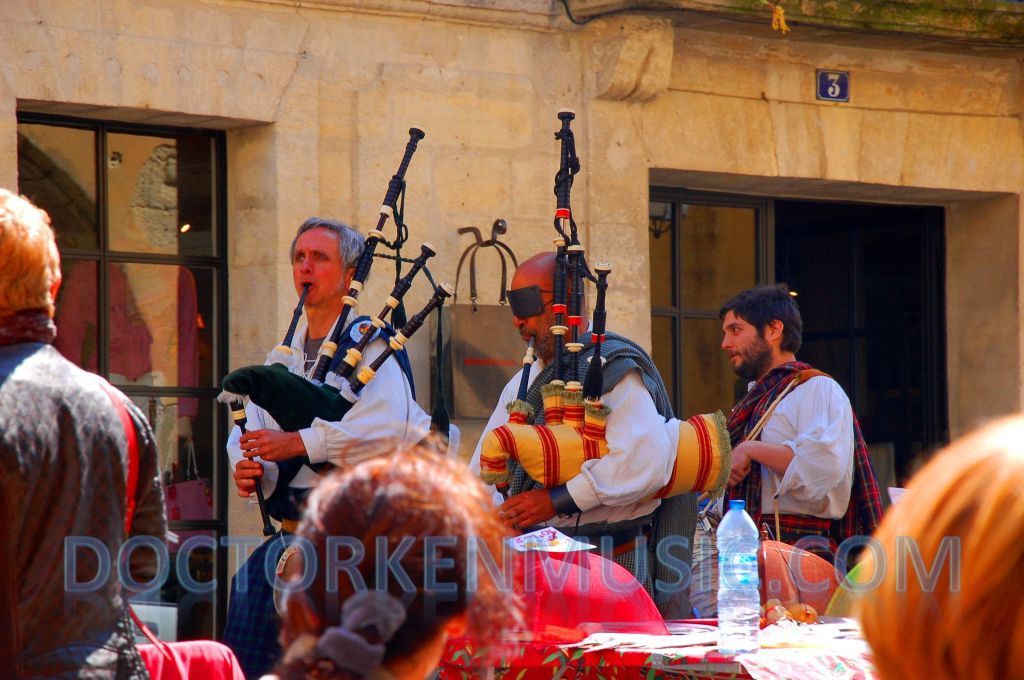 And then a fife and drum group including this guy bringing up the rear while arguing with someone on his cellphone. Donna took the still photos while I took a movie with MY cellphone.
Well, we got up from the table and resumed our quest for truffles. We looked up the address for the store we'd been to on our last trip, but it wasn't there. We'd come all this way and were forced to retreat empty-handed.
In other words, the Maison de la Truffe c'est "poof"!
🙁
The rest of our trip was pretty mundane. We drove to Marseilles, checked into the Comfort Inn, returned our rental car, ate in the hotel restaurant and flew home the next morning.
Thanks for reading our story. I hope you enjoyed it.
Dr. Ken