Someone suggested we visit Tourettes sur Loup near St. Paul de Vence because it is an equally beautiful, but lessor known village. Since we had a rental car, we decided to check it out and were not disappointed. This is a much more authentic snapshot of daily life for the people who live in the South of France. Sure, there were a few tourists (besides us) and businesses that catered to them/us, but compared to St. Paul de Vence, Tourettes sur Loup was quiet and tranquil.
We took a picture of the map at the entrance to the old village because neither of us had ever heard of it before and we were likely to forget.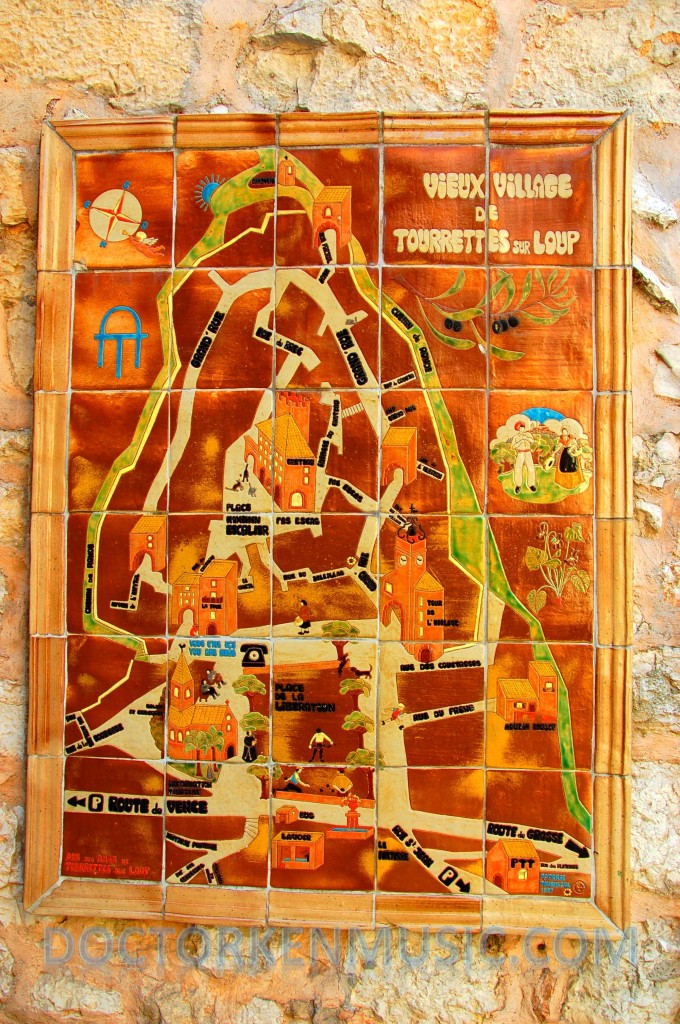 Here are a few pictures from around town.
We wanted to capture this woman's image as she casually read her magazine outside her home (with her cat on the window ledge behind her).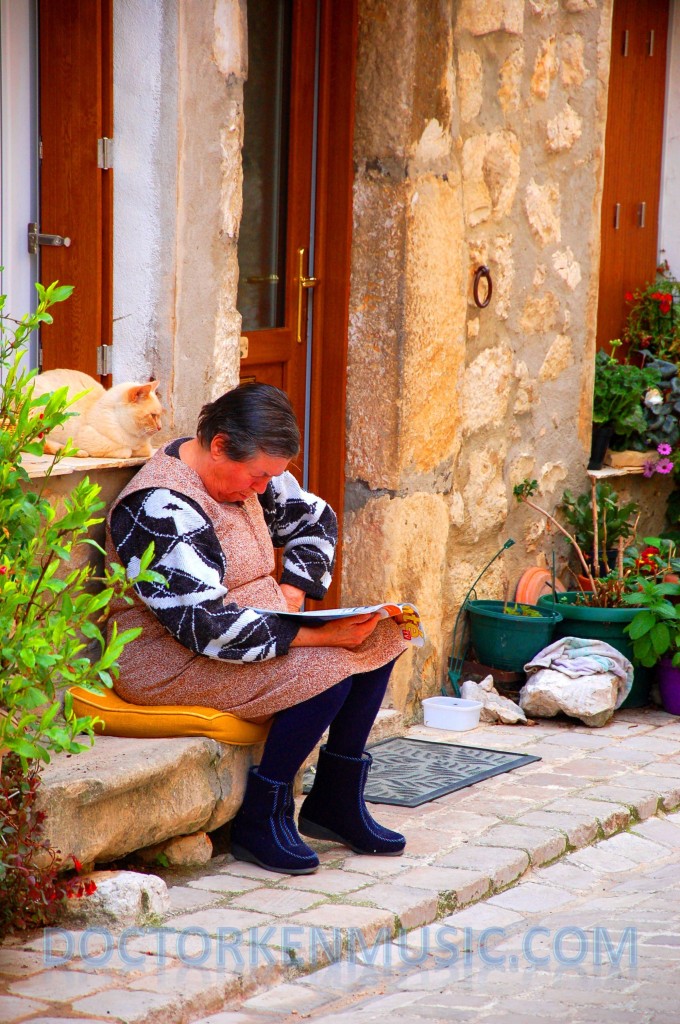 We noticed this archway and stair that seemed to lead away from the town before we saw the sign that indicated there was a scenic overlook.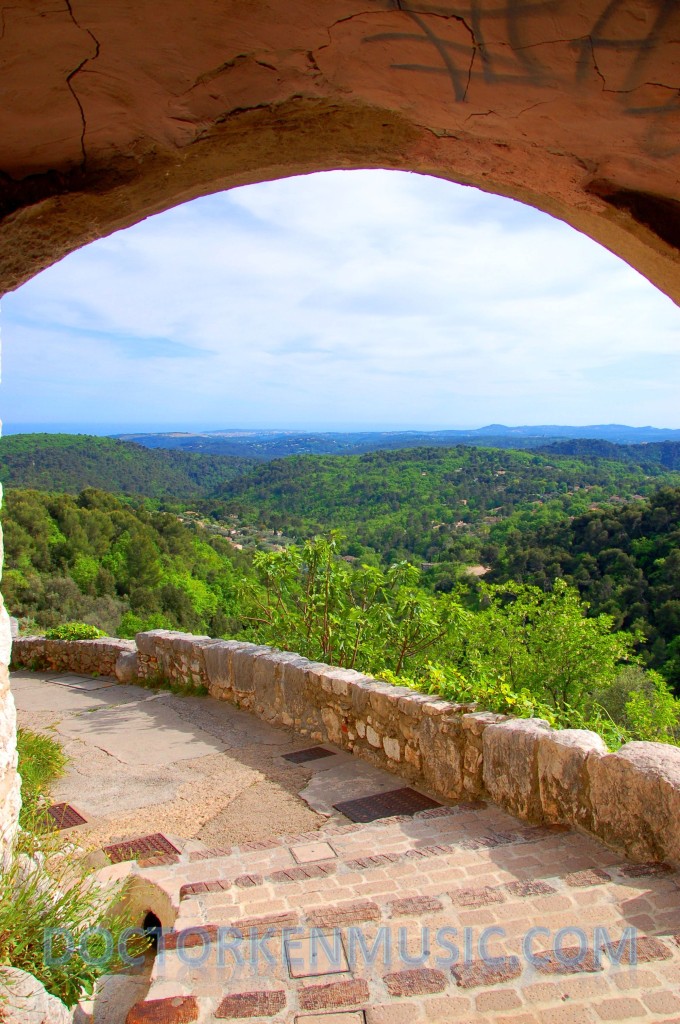 We were not disappointed….
How friggin' cute is this?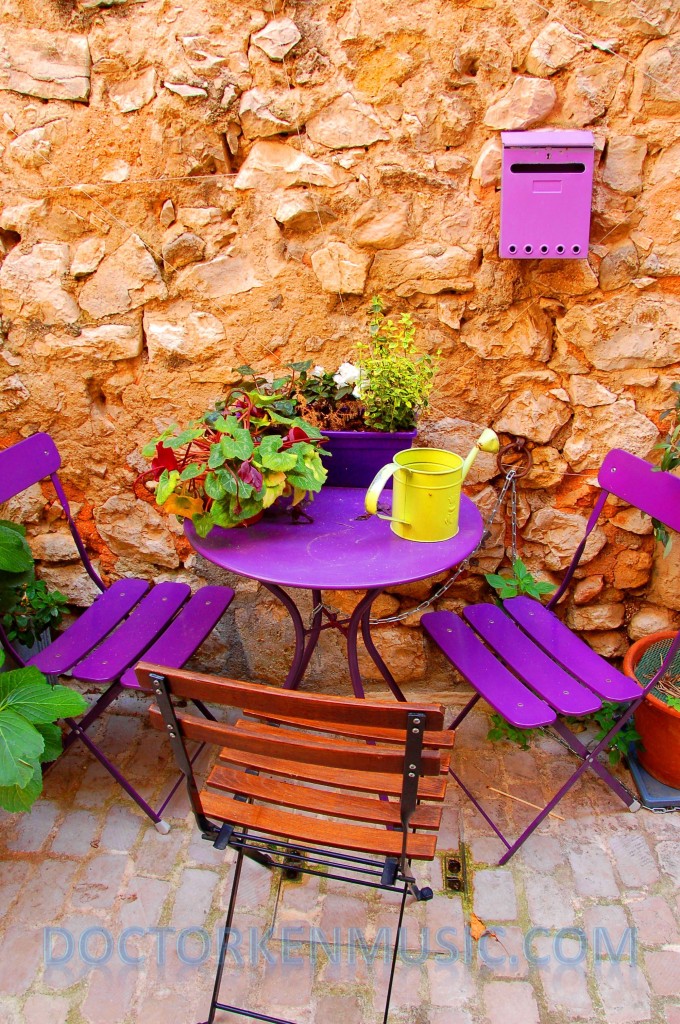 We stopped into a fabric shop and encountered this afghan puppy. He was very shy, but so cute as he weighed his curiosity and his fear of strangers (alternately approaching and then backing away when we made eye contact). Donna was much more successful engaging him than I was (this is unusual and noteworthy).
That's all for now. Stay tuned for the next installment (Biot and my day off).
Thanks,
Ken (& Donna)